Dear Friend,

I hope you are enjoying your Labor Day!

In case you missed it, newspapers all around the state are recognizing what I have been saying for months. Our state is headed in the wrong direction. We need new leadership who will improve our business climate to encourage job creation, and we must improve our schools to give our kids a first-class education.
The Charleston Daily Mail covers the speech of a business leader at the West Virginia Chambers' Business Summit. The Daily Mail writes that the company has three message for state leaders, "Lower our taxes; break down some of the barriers, such as a fairer legal environment...and establish better skilled training programs."

I agree! As governor, I will make West Virginia a place for business, and job creation will be one of my top priorities. Read the full article here.

Also in the news this weekend, The (Wheeling) Intelligencer has a great editorial on our education system. In the editorial, The Intelligencer writes, "Gov. Earl Ray Tomblin and legislators have had much of the summer to review the suggestions (of the education audit) and think about them...Now is the time to move forward, to insist on public schools that can compete with any in the nation. We owe nothing less to our children and grandchildren."
I have spoken numerous times about the education audit and the need to reform our education system. If we are going to become a state that's open for business and keep our talent, our children and our grandchildren, here in West Virginia, then we must fix our schools!
We have an important task this election. Will we continue the wrong way, or will we work to improve our state? That is the choice voters will make in November. Please continue to spread the word about our campaign for a Brighter Future for West Virginia. We can't do this without you. Thank you for your continued support!


Sincerely,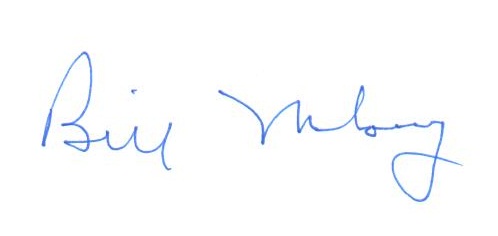 Bill Maloney