Dear Friends,
This week, we remembered the tragedy of September 11th. It was a stark reminder for me that we are facing serious issues in our nation and in our state. Are we going to continue down the wrong path in West Virginia with more unemployment, less coal jobs, and more of our tax dollars being wasted by Charleston politicians? Or are we going put our state back on track by growing jobs and ending the corruption and wasteful spending by the career politicians?

This is an important choice for voters on November 6th, and this is a crucial election. The choice is yours, the voters of West Virginia. With 50 days until the election, please let your friends and neighbors know how important this is for the future of West Virginia.


Sincerely,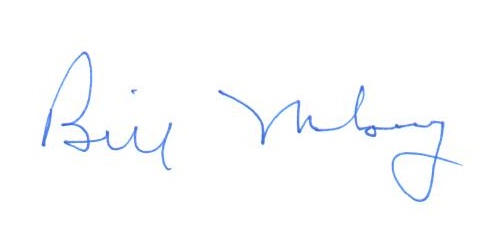 Bill Maloney
Coal Rally at Walter Energy in Powellton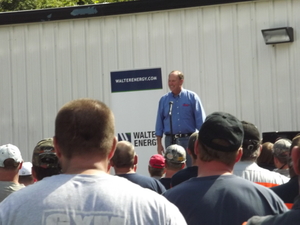 On Monday, I participated in a rally a coal mine in Fayette County. To get our economy going away and creating jobs, we must stand up for coal!
Black Heritage Festival in Clarksburg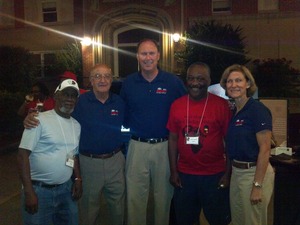 Last weekend, Sharon and I attended the Black Heritage Festival in Clarksburg. We are joined in this picture by Jim Griffin, a local community leader and the festival's chairman. He did a great job making the event happen!
Thunder Over the Blue Ridge Air Show in Martinsburg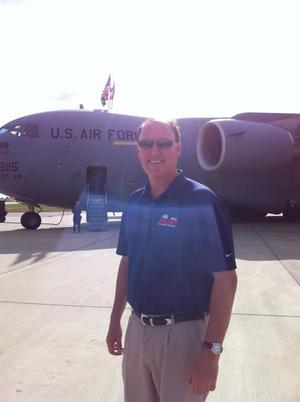 On Saturday, I went the Thunder Over the Blue Ridge Air Show in Martinsburg. In the photo, I am standing next to the USAF's C17 Cargo Plane! It's huge!
Bill in the News
Daily Mail: Campaigns Launch Final Ad Assault:

This article covers our latest television commercial. If you have not seen it, you can view it here.
Martinsburg Journal: Revenue Drop Bringing Budget Cuts

This column covers the recent budget crisis facing our state. The article states that "two months of sagging state budget figures has prompted the expected political implications. Republican gubernatorial nominee Bill Maloney has accused incumbent Democrat Gov. Earl Ray Tomblin of leading the state into a fiscal crisis."
As I've said from the start, we should have prepared for these challenges months ago. Unfortunately, the career politicians in Charleston continue to hide their heads in the sand.