E-update From the Desk of Governor Scott Walker
One of the most important duties I have serving as your Governor is to provide you directly with updates related to the operation of our state government. I also frequently provide updates on Facebook (Governor Scott Walker) and Twitter (@govwalker). Please feel free to share this update with your family, friends, and others who may be interested in state government operations
.
---
Tragedy in Brookfield
Earlier this week,
three people were killed in a terrible act of senseless violence. Our hearts go out to the victims' families and our prayers are with them and the survivors. As we move forward, we will band together as a state and a community to seek justice for the victims and comfort those left behind.
---
Grading Our Schools
This week, the Department of Public Instruction released the first-ever school report cards. Last year, I worked with State Superintendent Tony Evers, State Senators Olsen and Cullen, State Representatives Kestell and Pope-Roberts, and a large group of teachers, administrators, and others committed to developing a fair and transparent school report card system. Working together we developed a new tool that parents, teachers, and administrators can use to improve our schools.
As a parent of two children who have gone through and are currently attending public schools, I know we have many fantastic schools with excellent teachers—but there are still too many schools that are not performing up to expectations. We can do better. By setting high standards, tracking student growth, and making results open and transparent, we can improve underperforming schools.
The report cards released this week give parents the most accurate information available about each school's performance.
You can access general information regarding the new school report cards by
clicking here
. Information about specific districts can be accessed by
clicking here
.
I hope you will take a look at this new resource and let me know your thoughts. Please email me (at
govgeneral@wisconsin.gov
) any suggestions you have to improve the report cards with the words "Report Card" in the subject line. In next week's e-update, I will share some of the feedback received.
In the months ahead, I will continue to work with Superintendent Evers to replicate the success of schools that are exceeding expectations and help underperforming schools improve. Specifically, one of my priorities in the next state budget, which will be introduced early next year, will be to transform education to ensure all students in Wisconsin have access to a quality education.
---
Tailgating With Wisconsin's Olympians
This last week,
Tonette and I hosted Wisconsin Olympians, Paralympians, and Special Olympians at the Executive Residence for a Badger tailgate party.
It was a fantastic event.

We wanted to take the opportunity to congratulate all of the athletes and thank their families for the contributions they make to the success of their loved ones.

It was inspiring to hear all of the great stories from the athletes of all ages and talents.
To watch a video of highlights from the Badger tailgate, please

click here

.
---
Get to Know a Cabinet Member: Reggie Newson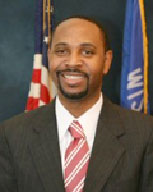 A

s Governor, one of the most important tasks I have is to appoint and communicate with leaders in each state agency. These leaders, called secretaries, ensure agencies run smoothly and efficiently as they operate state government and implement government reforms. For a few weeks, in lieu of the "Just Ask the Governor" section, I will be highlighting a cabinet secretary and providing a brief overview of the department he or she oversees. I hope these updates will provide you with practical information about state government operations, especially as we head into the next budget cycle.
Wisconsin Department of Workforce Development Secretary, Reggie Newson, leads the state agency charged with building and strengthening Wisconsin's workforce. Specifically, Secretary Newson oversees an annual agency budget of more than $450 million, more than 1,600 employees, and six divisions:
Employment and Training

Administrative Services

Equal Rights

Unemployment Insurance

Worker's Compensation

Vocational Rehabilitation
Secretary Newson earned an MBA from Concordia University of Wisconsin, an undergraduate degree and master's degree in political science from the University of Wisconsin-Milwaukee, as well as certificates in project management, management, and Six Sigma from UW-Milwaukee. He also has an associate's degree in commercial real estate (ACRE) from Marquette University and is a certified Six Sigma Black Belt. He is an alumnus of Future Milwaukee and a member of the Milwaukee Forum. In 2005, he was honored with the Milwaukee Business Journal's Forty Under 40 Award, which recognizes 40 Milwaukee-area individuals who are making a difference in their professions and communities. He serves on the Board of Directors for the Milwaukee Urban League and the 30th Street Industrial Corridor Board of Directors (ex officio). Reggie, his wife, Kawanza, and son, Caleb, reside in Milwaukee.
---
It has been a pleasure communicating with you. It is an honor to serve as your Governor and represent the residents of Wisconsin.

Governor Scott Walker