Dear Friends,
We can see the finish line in our sights, and we are sprinting toward victory on November 6th. We are one month from Election Day, and Sharon and I spent the week out on the campaign trail. It's humbling to meet so many fellow West Virginians who are excited about our campaign. People are ready to get rid of the career politicians and work together to build a Brighter Future for West Virginia.

We are so close to the finish. Won't you join us?


Sincerely,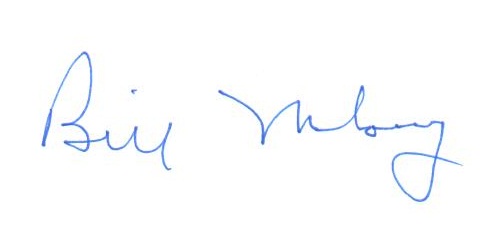 Bill Maloney
Mountain State Forest Festival in Elkins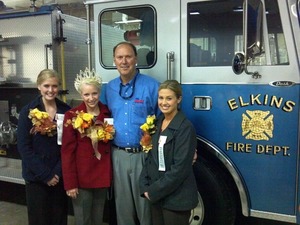 I had a great time at the Mountain State Forest Festival on Friday evening. It's one of our largest annual festivals in West Virginia. That's Queen Silvia (Emily Everson of Martinsburg) with the crown.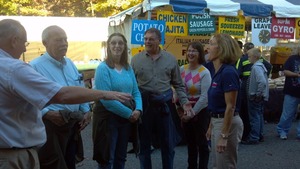 Sharon also made a visit to the Forest Festival this week.
Factory Tour- Life Tite in Barbour County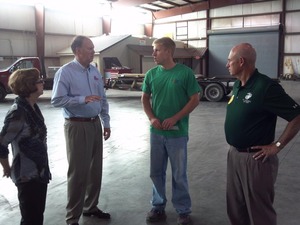 I toured the Life Tite facility in Belington on Thursday. They are a metal products manufacturer. Former Senator Sarah Minear and Agriculture Commissioner Kent Leonhardt joined me. We have lost a staggering 80,000 manufacturing jobs in West Virginia. We need to encourage manufacturing in our state.
Campaign Office Openings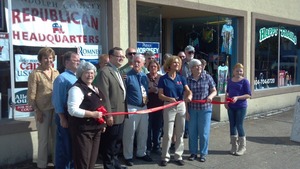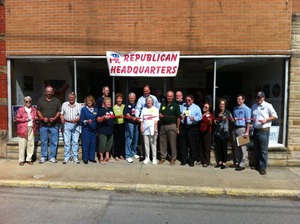 Sharon and I both participated in the ribbon cuttings at new GOP campaign offices throughout the state. I helped open the Barbour County office, while Sharon helped open the Randoph County office.
Bill in the News
Huntington Herald-Dispatch: Maloney focuses on jobs, education

The Herald-Dispatch wrote a great story these week on two of my top priorities: creating new jobs and fixing our education system in West Virginia.
Daily Mail: Gubernatorial Candidate Draw Contrasts

The Daily Mail published an article about our recent endorsement meeting. During the interview, which included my opponent, there were clear differences discussed. I plan to fix our schools, lower taxes, and fight the War on Coal. My opponent has failed at taking action in all three of these areas.
State Journal: WV Candidates of all stripes prepare for debates

This article talks about the preparation many candidates like me are taking to get ready for a debate. Remember, the ONLY gubernatorial debate will be on Tuesday evening. Please check your local listings for TV air times.