Dear Friends,
The weather turns a little cooler, the leaves change colors, and football is in full swing. Signs of fall? No, these are signs to me that Election Day is just around the corner. Everyone on our team has been working hard for many months now, but we are just over 2 weeks away from our chance to change the direction of our state.

I am busy on the campaign trail 7 days a week right now, and I'd ask you to join me in building a Brighter Future for West Virginia. A few simple things could make a huge difference in this election. Please consider talking to your friends and neighbors this week, and remind them that early voting starts on Wednesday, October 24. When you are at work, remind a co-worker. When you are at the store, remind the cashier, and above all get your whole family out to vote. It really could make the difference in this election.

Thank you for all you do!


Sincerely,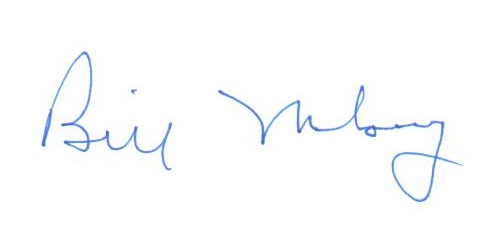 Bill Maloney
Factory Tours- Dupont & Armstrong World Industries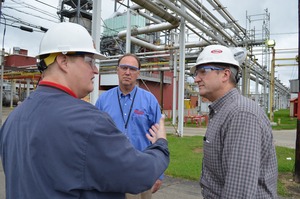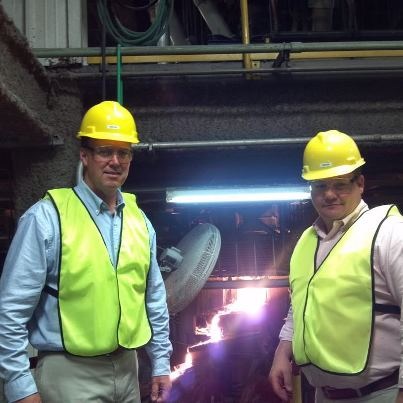 This week I toured several important manufacturers in our state. On Monday, I toured the Dupont Factory in Parkersburg. On Thursday, I toured the Armstrong World Industries facility in Millwood. Both are great employers for our state. We must do more to encourage manufacturing in West Virginia.

Town Halls- Kanawha Co & Wood Co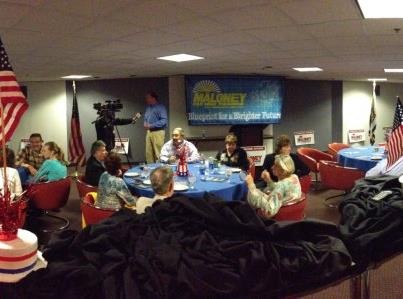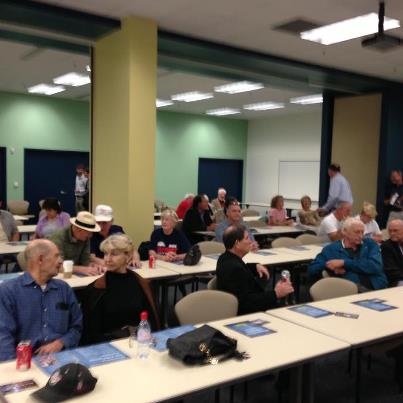 We hosted two town hall meeting this week: in Charleston and in Parkersburg. We have hosted about a dozen of these town hall meetings, but I am still amazed by the questions and suggestions that come from my fellow West Virginians!
Jackon County GOP HQ


I stopped by the Jackson County GOP HQ in Ripley. If you live in the area, you should stop by and check it out!
Flag Football Game with KS Gov. Sam Brownback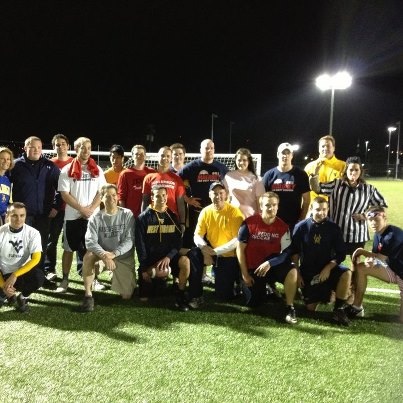 Kansas Gov. Sam Brownback and I got the WVU-KState rivalry started off right. We squared off against each other in a friendly game of flag football. Here we are with all the players for a post-game team photo!
Bill in the News
Daily Mail: Maloney Would Fight Harder to Grow the Economy

I was honored to receive the endorsement of the Daily Mail this week. I will make a creating jobs a top priority as governor.
Leadership Qualities at Issue in Governor's Race

The article talked about one of the important issues in this race: Leadership. If we are going to get West Virginia back on the right track, we need a governor who will show some leadership. I'm ready to lead!
WHCS Radio: West Virginia's Unemployment Rate Continues to Climb
This week it was revealed that West Virginia's umployment rate rose to 7.6%. To get West Virginians working again, we need a governor who has real-world experience creating jobs.
State Journal: Maloney Writers Tomblin on Energy

I wrote to Earl Ray Tomblin this week about his wrong-headed energy policies like West Virginia cap-and-trade. These policies hurt jobs, and we must repeal these terrible laws.