E-update From the Desk of Governor Scott Walker
One of the most important duties I have serving as your Governor is to provide you directly with updates related to the operation of our state government. I also frequently provide updates on Facebook (Governor Scott Walker) and Twitter (@govwalker). Please feel free to share this update with your family, friends, and others who may be interested in state government operations
.
---
The Fiscal Cliff
This week, I had the honor of joining a bipartisan group of governors to meet with President Obama about the fiscal challenges facing our federal government.

For more than a decade, the federal government has been spending a lot more money than it has been taking in. Because critical debt benchmarks were surpassed, in the near future, our nation is facing what is often referred to as the fiscal cliff. If our federal government fails to take action to avert the fiscal cliff, we could experience a massive economic downturn, which would affect states all across the nation.

I joined other governors, three Democrats and two other Republicans, to discuss what the impact on states would be if the federal government continues down the path of massive deficits and increasing debt. As we look to the federal government in the coming months, I hope we will receive the flexibility necessary to not only help solve the federal deficit, but also provide relief to the states. Beyond this discussion, I gave the President and the other governors an update on Wisconsin's budget. We turned a $3.6 billion budget deficit into a surplus and, for the first time ever, deposited money into the state's rainy day fund in two consecutive years.

I am hopeful politicians in D.C. will be able to solve the fiscal problems facing our federal government, so the next generation is not buried under a mountain of debt. I appreciate having the opportunity to speak directly with President Obama on this important issue.
---
UW Flexible Option
Earlier this year, I joined University of Wisconsin System President Kevin P. Reilly and UW Colleges and UW-Extension Chancellor Ray Cross to announce a competency-based degree model that will transform higher education in Wisconsin. Last week, the first UW Flexible Degree option programs were rolled out.
Using a competency-based degree model, coupled with online testing, could potentially revolutionize higher education. Today's announcement is the next step in that direction. There is a need for skilled workers in a number of high demand areas such as manufacturing, information technologies, and healthcare. We can help bridge the skills gap by allowing individuals who have learned skills from their employment, from military service, or from other areas to work toward a degree at their own pace.
Beginning next fall, UW-Milwaukee will begin offering flexible degrees in Nursing, Health Sciences, Information Science & Technology, and more. UW also expects to open a few slots this year in select pilot courses to ensure the new degrees will run smoothly and be of high quality. Additionally, students can use the Flexible Option to complete the general education requirements toward any four-year degree. This new development will allow busy adults to complete a portion of their degree from home by earning top-quality credits that will transfer to any four-year UW campus.
I would like to especially thank President Kevin Reilly and Chancellor Ray Cross for the work they have done, and will continue to do, to support new methods of learning through programs like this.
For more information on UW's Flexible Option, please visit www.flex.wisconsin.edu.
---
Responding to the Drought
Last week, I held a follow-up meeting to assess the impact of and continuing response to the 2012 Drought. Currently, a majority of Wisconsin remains abnormally dry or in moderate drought, and soil moisture levels are below normal for this time of year.



We are working hard to provide drought relief at the state level. The first thing we did was declare a drought emergency, which expedited the permitting process for farmers who need to utilize additional water sources for irrigation. Then, we increased weight limits for hauling hay—making it easier for dairy farmers to obtain feed for their herds. We also opened up 11,500 acres of state managed land so farmers can harvest its hay.

We were recently notified that the United States Department of Agriculture Secretary, Tom Vilsack, granted our request for natural disaster designations due to either the early spring-late frost in March or the drought this summer. Additional information regarding this disaster designation can be accessed by clicking here.

Beyond these announcements, I received an update on the Farmer-to-Farmer Network, which connects buyers and sellers of different types of forages. This network couples farmers who were less affected by the dry conditions with other farmers who were severely affected by the drought. There were more than 185 listings on the network. At least 75 of them have been removed because the farmers bought or sold the majority of their listing. An estimated 10,000 tons of products were bought or sold on the network.



I would like to thank Chancellor Ray Cross and John Shutske of the University of Wisconsin-Extension for operating the Farmer-to-Farmer Network. Because of our combined efforts to raise awareness of this resource, dairy farmers were able to find feed, which allowed them to avoid sending significant portions of their herd to slaughter. If dairy farmers had slaughtered their herds, Wisconsin's agricultural production would have been negatively impacted for many years into the future.



Additional information about the Farmer-to-Farmer network can be accessed by clicking here.
---
Get to Know a Cabinet Member: Ben Brancel


As Governor, one of the most important tasks I have is to appoint and communicate with leaders in each state agency. These leaders, called secretaries, ensure agencies run smoothly and efficiently as they operate state government and implement government reforms. For a few weeks, in lieu of the "Just Ask the Governor" section, I will be highlighting a cabinet secretary and providing a brief overview of the department he or she oversees. I hope these updates will provide you with practical information about state government operations, especially as we head into the next budget cycle.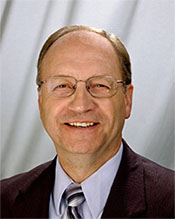 When I was elected Governor, I knew I wanted Ben Brancel in my cabinet. Ben is a long-time dairy farmer, he served in the Wisconsin State Assembly and worked for the UW-Madison's College of Agriculture and Life Sciences. Ben is known and respected in Wisconsin's agriculture industry. He even previously served as Secretary of the Department of Agriculture, Trade and Consumer Protection (DATCP) under Governor Tommy Thompson.

Ben has done a great job overseeing DATCP's diverse responsibilities. From monitoring fair business practices to educating consumers to ensuring proper use of agricultural resources, Ben and his staff work to guarantee healthy plants and animals, food safety, and the vitality of Wisconsin agriculture, which is a $59 billion industry in the state.

One of Ben's priorities is updating the agency's technology to an online system, which will improve customer service and be more efficient. His team is also working with Wisconsin businesses to provide the tools needed to succeed in the international marketplace. During the first three quarters of 2012, the state's agricultural exports reached $2.2 billion, a four percent increase over the same period in 2011.

Earlier this year, I announced the Grow Wisconsin Dairy 30x20 Initiative, which was developed by Ben and dairy industry leaders. Through this initiative, we hope to grow the state's milk production to 30-billion pounds by 2020. Grow Wisconsin Dairy 30x20 is the result of listening to what the state's dairy industry leaders had to say about the supply and demand for fresh Wisconsin milk. The initiative underscores the need for fresh, quality milk production and processing in Wisconsin and our commitment to the future of America's Dairyland.

Ben and his wife, Gail, continue to live on his family's farm in Marquette County, which is owned by his son and daughter-in-law, Tod and Sondra, the sixth consecutive generation to farm the land. His family now raises registered Angus and Hereford beef cattle.

---
It has been a pleasure communicating with you. It is an honor to serve as your Governor and represent the residents of Wisconsin.

Governor Scott Walker