Dear Friend,
People are losing their jobs all across West Virginia, and folks involved in coal mining have been particularly hard hit this year.
Coal mining
has been a way of life in West Virginia for generations.
But now miners
are under attack.
West Virginians deserve a Brigher Future with more jobs. With your help, I am confident we can make that a reality!
Sincerely,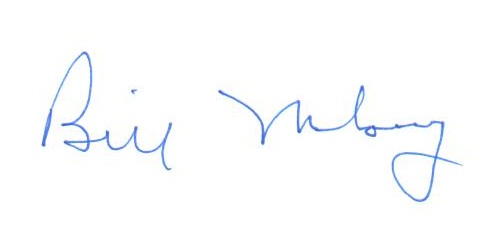 Bill Maloney
Miners for Maloney Breakfast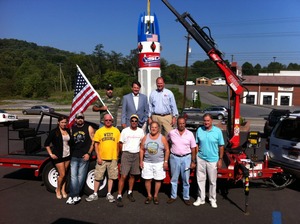 I ate breakfast in Fairmont with a group of West Virginia coal miners on Thursday. They get it.
We MUST fight back against Washington if we're going to keep our West Virginia coal jobs. They also enjoyed seeing our rescue capsule and knowing how much we care about their safety.
Huntington Town Hall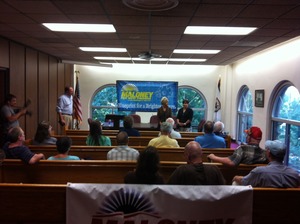 On Thursday evening, I had a great time hosting a town hall and hearing some great ideas from some local folks about how to make our state better. Thank you to T-Anne See and Kelli Sabonya for
participating in the event!
Oak Leaf Festival


I spent some time at the Oak Leaf Fest in Oak Hill on Saturday with a group of women that all support COAL! They were all happy to hear that I've spent the past few days in the southern coal fields of West Virginia to spread my pro-coal message. Pictured here are Jessica Taylor, Sheri & Shannon Huffman, Tammy Evans, and family.
Bill in the News