E-update From the Desk of Governor Scott Walker
One of the most important duties I have serving as your Governor is to provide you directly with updates related to the operation of our state government. I also frequently provide updates on Facebook (Governor Scott Walker) and Twitter (@govwalker). Please feel free to share this update with your family, friends, and others who may be interested in state government operations
.
---
101st Session of the Wisconsin Legislature
Earlier this week, the 101st
session of the Wisconsin Legislature began with the inauguration of the State Senate and State Assembly.
I look forward to working with all four legislative caucuses to help improve our state for the next generation.
Congratulations are in order for incoming Speaker Robin Vos, Assembly Minority Leader Peter Barca, Senate Majority Leader Scott Fitzgerald, and Minority Leader Chris Larson. Their leadership positions come with the responsibility to leave any lingering disagreements in the past and look for innovative ways to move Wisconsin forward.
Working together with both Republicans and Democrats, we will focus on policies that help the private sector create jobs, transform education, reform government, develop our workforce, and improve our infrastructure.
---
Third Year in Office
Two years ago, Wisconsin was facing a $3.6 billion budget deficit and the state had an unemployment rate of 7.5 percent. Today, Wisconsin has a $341 million surplus and we set money aside in the rainy day fund for the first time in two consecutive years. The unemployment rate is 6.7 percent.
In 2010, a mere 10 percent of employers surveyed said the state was headed in the right direction. Chief Executive Magazine ranked Wisconsin as the 41st state for business ranking.
In 2012, 94 percent said Wisconsin was headed in the right direction. Chief Executive Magazine moved our ranking up to 20th, while CNBC listed us at 17th and Site Selection Magazine as 13th.
New business formations are up 11.1 percent from this time two years ago.
In the second half of my term, I look forward to working with the people of Wisconsin, from workers to educators and job creators to legislators, to continue moving our state forward.
---
Mining for Jobs
Along with the new legislative session, Legislature Leadership in both the State Assembly and State Senate made encouraging statements about moving forward with mining legislation. I applaud the Legislature for focusing on this vital issue, which could lead to the creation of thousands of private sector jobs.
Recently, I joined with legislators at events discussing the potential positive effects of meaningful mining reform in Green Bay, Wausau, and Milwaukee.
Reforming current law to allow for a predictable and practical method to obtain a mining permit will help move our state forward. We will continue to work with the Legislature to get a bill that reforms the permitting process, while keeping intact the environmental safeguards that protect our air, land, and water resources.
---
2013 State of the State
On Tuesday, January 15, I will deliver the 2013 State of the State Speech at 7:00 p.m.
In addition to viewing this speech on television, it will also be streaming live on
www.walker.wi.gov
.
Please join us and watch on air or online for updates on the progress our state has made over the last year and on our positive fiscal and economic outlooks.
---
Get to Know a Cabinet Member: Richard Chandler
As Governor, one of the most important tasks I have is to appoint and communicate with leaders in each state agency. These leaders, called secretaries, ensure agencies run smoothly and efficiently as they operate state government and implement government reforms. For a few weeks, in lieu of the "Just Ask the Governor" section, I will be highlighting a cabinet secretary and providing a brief overview of the department he or she oversees. I hope these updates will provide you with practical information about state government operations, especially as we head into the next budget cycle.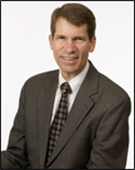 Richard Chandler is a great fit as the Secretary of the Department of Revenue (DOR). He served as Secretary for the DOR once before, from 2001 to 2003, and was previously the State Budget Director for 14 years. Before entering state service, he practiced law in Milwaukee.
Rick's years of tax policy, state budget, and economic development experience make him well suited to oversee DOR. The agency is responsible for collecting state general fund taxes, overseeing the local property tax system, distributing local government aids, researching and analyzing tax legislation and economic trends, and operating the state lottery. Rick's key goals for DOR are to provide excellent customer service, help implement good tax policy with an emphasis on job creation, operate effectively, and maintain a positive work environment.
Rick and his team implemented a number of customer service initiatives. DOR launched a new, award-winning web site last year. The agency implemented the Plain Language initiative to improve the readability of its forms, letters, and publications, and the agency has a state-of-the-art customer call center to answer taxpayer questions. DOR worked to provide convenient e-filing services, and Wisconsin's e-filing rate increased to 83 percent, making the state a national leader. E-filing is free on the DOR web site, under WI e-file.
DOR also helped develop and implement major initiatives to reduce Wisconsin's tax burden and create jobs. This includes a new manufacturing and agriculture tax credit, which gives us one of the best tax climates in the country for these key economic drivers, new incentives to invest in Wisconsin businesses, and a new state deduction for contributions to Health Savings Accounts, which is particularly helpful to small businesses and self-employed individuals. Information on these programs and many others is easily accessible on DOR's web site.
Rick and his wife Heidi live in Madison with their twin daughters, Claire and Allie. When Rick isn't hard at work at DOR, he enjoys sports, bicycling, and traveling.
---
It has been a pleasure communicating with you. It is an honor to serve as your Governor and represent the residents of Wisconsin.

Governor Scott Walker